Meet Your Board of Education Candidate, Dale Viox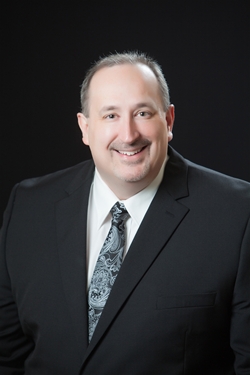 Hang on for a minute...we're trying to find some more stories you might like.
Dale Viox is one of the running candidates for the Arlington Community Schools Board of Education. We asked him questions about the future of Arlington Community Schools and the steps he plans to take to handle the growing student population.
Q: What are some of your future plans for Arlington High School?
A: I believe that we should continue to expand the career ready focus that we began last year. What I mean by that is to expand options of career and technical programs known in years past as trades or vocational training. The service trades represent excellent career opportunities for students that do not wish to or are unable to pursue the traditional four-year college education. In addition, I want to continue our focus that began this year to further develop the iPad Pro device and its function in the classroom. I believe that our academic programs are stellar and will commit to evaluation and changes as our student needs dictate.
Q: Do you plan on furthering and improving the technology program at our school?
A: As you well know, the Board of Education made a huge commitment very early in the formation of our district, by deciding to make technology a priority in our district. We completed the difficult and costly process of upgrading the infrastructure of all four schools to handle the expanding technology needs generated by our commitment to the 1:1 program. We committed these funds with an eye toward the future needs of all students as we make technology a priority. Additionally, we committed an enormous sum of money to providing every student fifth to twelfth grade with an iPad or iPad Pro. We will continue to push the envelope and bring new and better technology into the classroom to adequately prepare our students for the real world.
Q: How do you plan to utilize the new Central/Office Administration Building in the future?
A: We desperately needed a proper administration building for this district from the inception. With the dissolution of shared services between the municipal districts, it became an absolute necessity. One thing I insisted upon as Chairman of the Board of Education was that we build for future needs as well as current needs. This administration building with its expandable second floor should serve this district for the next twenty years. We took the opportunity to incorporate all of the audio and visual equipment necessary to run live television so we can utilize student run television to make announcements, do community events, staff in-service, Town events, press releases, and really anything imaginable related to our district or this Town. It provides conference rooms and a facilities services building that we have desperately needed for the past four years and have not had access to.
Q:  What are some of the biggest challenges Arlington Community Schools are facing this upcoming year?
A: Not necessarily this year alone, but every year in the foreseeable future is the issue of growth. I believe the last question affords more opportunity to provide additional details.
Q: With the rapid growth in the student population, how are you planning to accommodate the large amount of new students entering Arlington Community Schools?
A: We were aware from the very beginning that growth in Arlington would drive much of what we needed to do as soon as our district was formed. Nothing has changed and growth only seems to be escalating. Fortunately, very early on, we formulated plans to account for that growth, and those plans are evolving and working effectively. One pressing need was to equalize the elementary schools. All of the growth was happening in the Arlington Elementary zone of Arlington, and for the near future that trend will continue. The problem was that AES was already over capacity. That forced us to rezone both elementary schools. We are now perfectly positioned to grow and fill both schools equally. We are actually quite pleased that Lakeland was able to build a middle school as we were in a population crisis there. This has made the current census at the middle school perfect, with some room to grow. As for AHS, there is plenty of room to grow now, and with the expansion of both Lakeland and Arlington, there are population triggers in place that allow us to dissolve that partnership when it becomes overcrowded. The future is bright and with proper planning and foresight, we have positioned ourselves perfectly to handle all of the growth Arlington can provide.
About the Writer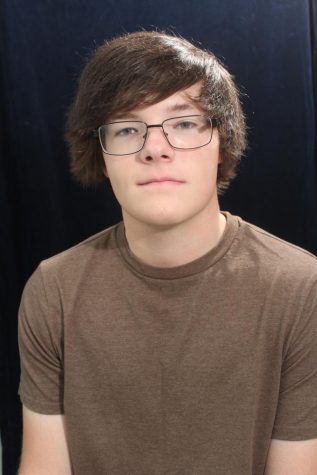 Hayden Leslie, Assistant to the Asst. Editor-In-Chief
Hayden Leslie is an AHS Senior who is the real Editor in Chief (not Cezanne.) He likes photography and making dumb videos. No matter what video he is making,...