55 Fiction Story Contest
Hang on for a minute...we're trying to find some more stories you might like.
Dr. Marvin's English 10 Honors classes recently held a 55 Fiction short story contest. 55 Fiction is a unique sub-genre in which all texts are short stories that are exactly 55 words—no more, no less. (The title of the story does not count in the word count.) After reading some sample 55 Fiction stories online, Dr. Marvin's students were tasked to write their own 55 Fiction stories. The only requirement other than the word count was that the stories be set during the Black Plague. After all stories were submitted, Dr. Marvin selected the top 15 – 20 stories, and the classes got to read them and anonymously vote on which ones they liked the best. These two stories were their favorites! Madilynn Gomez won 1st Place, and Tatum Butler won 2nd Place. Each winner received a certificate and a Punch Pass from Dr. Marvin. Congratulations, Madilynn and Tatum!
Read Tatum's story HERE
Read Madilynn's story HERE
About the Writer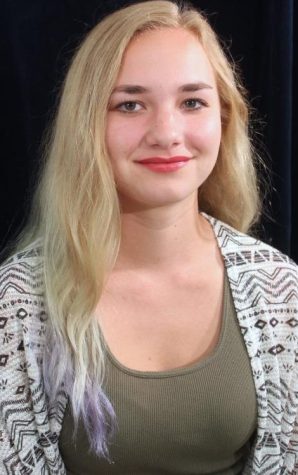 Madeline Thomson, Editor in Chief
Madeline Thomson is a junior at Arlington High School. In her free time, she works on her farm at home, and likes contributing to the film program at school.