First Frost of the Year!
Hang on for a minute...we're trying to find some more stories you might like.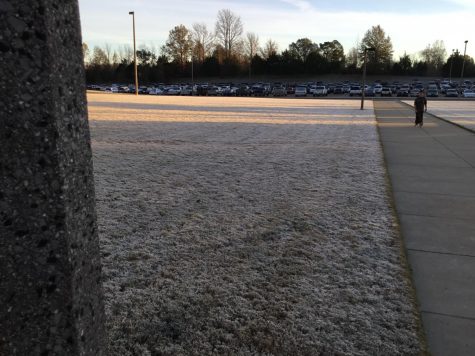 Blake Dorsey
Winter is officially here! Students woke up to 25 degree weather and the first frost of the year. Many students said that it was so cold, that they had to use ice scrapers on their windshields! According to the weather app that's on all Android and iOS devices, this should be the lowest temperature all week. For the rest of the week, it will still be quite chilly, but not as low as 25 degrees. Tomorrow the low will be 32 degrees, so be sure to wear a few layers! Wednesday will have a low of 29 so have your ice scrapers and defrost on!