Marvel's Trailer vs. DC's Movie
Hang on for a minute...we're trying to find some more stories you might like.
The Marvel's Infinity War trailer released Wednesday. This movie is a come together story of every hero in the Marvel Cinematic Universe and will most likely be the biggest movie of the decade. In just two days the trailer has over 58 million views on YouTube. It has become the most viewed trailer ever. This movie trailer alone has surpassed the hype that the Justice League movie brought.
The Justice league was DC's attempt at recreating what the Marvel did with the Avengers. The problem with this is that DC has not put in the time to tell each of the individual heroes' backstories. Infinity War will have over 60 heroes in it, but each one has had development and we care for their character. The only characters that have a backstory in the DCU are Wonder Woman, Superman, and Batman. This creates the problem that we have no connection to the characters, and thus we don't really care what happens to them.
Marvel has become the giant in the movie industry, and DC is trying desperately to catch up. DC rushes out movies in an attempt to beat Marvel, but with one trailer, Marvel has built more hype than DC did with an entire movie.
About the Writer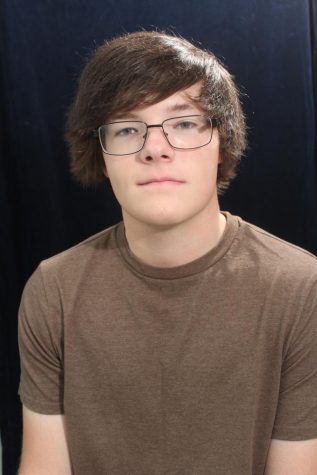 Hayden Leslie, Assistant to the Asst. Editor-In-Chief
Hayden Leslie is an AHS Senior who is the real Editor in Chief (not Cezanne.) He likes photography and making dumb videos. No matter what video he is making,...