Spider-Man throughout the Years
Hang on for a minute...we're trying to find some more stories you might like.
The very first Spider-man is an iconic movie. A coming of age story with Toby Maguire as the very first Spidey. It's a movie whose sole theme is "With great power, comes great responsibility." That is a phrase which is said multiple times throughout the movie, and ends up becoming the main drive for the character. A very traditional super-hero movie that had moderate success in the up and coming genre at the time.
The re-boot of the series, The Amazing Spider-Man, is a sad teenage romance…and maybe a super hero movie. In it's efforts to give the character Peter Parker more of a teenage life, they lost their way, and ended up in the parking lot of angsty teenage emotions. The super hero aspect of the movie took a back seat to Andrew Garfield's crying and slightly strange obsession with Emma Stone's Gwen Stacy. Another plot, involving his parents, was added into the mix of the Amazing Spider-Man movies. It didn't do much but jumble up the plot. It got too complicated, and definitely didn't stay true to itself.
The latest remake of the Spider-Man series, Spider-Man Homecoming, takes the better aspects of the last two movie series and refines it. Tom Holland plays a wise-cracking, young and lively, Spider-Man. The casting was top notch compared to the other two. Toby Maguire came off as too adult, and Andrew Garfield was way too hipster. Tom Holland actually seemed like a teenager. It was refreshing and charming to watch a Spider-Man that actually seemed like… Spider-Man. This movie also did a better job of characterizing Peter as a person and superhero, without saying Uncle Ben's legendary quote but embodying it in this Peter Parker's development through out the movie.
About the Writer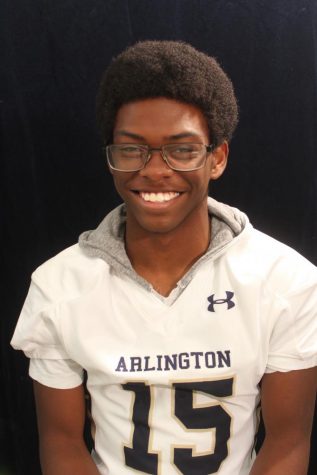 Cezanne Bush, Asst. Editor-In-Chief
Cezanne Bush is one of the Editor-In Chiefs for the AHS Tiger Life website. He has a strong passion for
anything film and video. He also plays football...