GOP Tax Bill Passes in Senate
Hang on for a minute...we're trying to find some more stories you might like.
Early on December 2nd, 2017, the GOP Senate Tax Bill passed with a narrow margin.  The new bill focuses on helping businesses and reducing benefits made possible under the Affordable Care Act.  The bill provides tax breaks for businesses to allow the business to give its workers raises and incentives. It also allows for businesses to use the money to update equipment and infrastructure.  "The Senate argued that the best way to do this is to cut taxes that businesses pay on profits, allowing companies to reinvest the money in new equipment and workers, " according to Ian Salisbury, "TIMES Money" Reporter. The people that are being helped the most from this bill will be the upper income population. The more money you have, the more taxes will be cut. "According to the preliminary Tax Policy Center analysis, the top 1% of earners —- those taking home more than about $900,000 a year — were set to reap about 60% of the total tax cut, for an average of more than $32,000 annually apiece. The top 0.1% — those earning $5 million or more – were to get an extra $200,000," states Ian Salisbury. The bill actually includes more than just tax updates. It is making changes to the Affordable Care Act, took away federal protections for national parks and land, and annual tax deductions for families. The middle-class was also a main focus on the bill. Trumps presidential campaign was about cutting taxes for the middle-class range families. The Senate promises that the increases are only going to be temporary. The Democrats offered no support for the bill, with no votes. This leaves the Republicans in a no-partisan spot moving forward.
Source: TIMES.com
About the Writer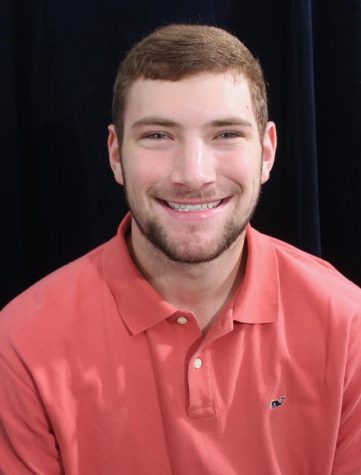 Brogan Brewer, Sports Staff
Brogan Brewer is a senior at Arlington High School and has been on the basketball team since his freshman year.
"What do Tigers dream of?"