PAVE Fine Arts Academy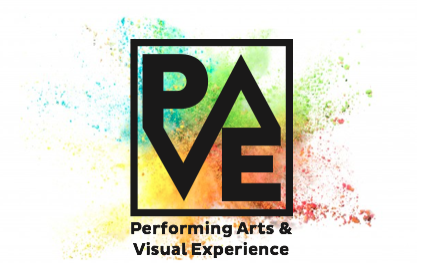 Hang on for a minute...we're trying to find some more stories you might like.
PAVE – Arlington's Fine Arts Academy 
AHS is excited to announce that next year it will be starting its very own fine arts academy – PAVE. PAVE is dedicated to helping students excel in what they do best in the fine arts. The program is devoted to helping students prepare and excel in a career in the fine arts throughout high school, college, and future careers.
The PAVE Fine Arts Academy is accepting applications from incoming ninth graders for the the 2018-2019 school year and current ninth, tenth, and eleventh graders. Every student is required to complete an application and audition. Applications and flyers will be released on Thursday, February 1st. The website releases on February 10th and auditions and interviews will be held on February 11-20. Applications will be due on February 28th. In order to be admitted students must submit a complete online application, audition/interview for their strand of choice, have 2 teacher recommendations (one from a fine arts teacher), and a picture or headshot.
PAVE requires that students complete four fine arts classes (with a minimum grade of a B), 1 additional fine arts requirement outside the selected strand, 10 community service hours, fine arts senior year capstone, immersion, or portfolio, and a complete contracted signed by both parents and students.
The PAVE Fine Arts Academy has six (possibly seven if Movement & Dance is added in the future) different strands to choose from. There is the Visual Arts strand that includes art and graphic media. To apply for the Visual Art strand students must present five samples of their own artwork, three of which have to be direct observation and no copyrighted or reproduced images.
The Theatre strand which includes Theatre acting and production workshops. If students choose the acting path they must audition with a one minute long monologue and resume. Students choosing the musical theatre path must perform a one minute song, dance, and submit a resume. Students choosing the tech path have to submit a portfolio of drawing, sketches, and photos along with a resume.
The Film & Video strand that includes Film and Video, Digital Journalism, TV Production, and Film Theory. If students are wanting to be apart of the Film & Video strand they must fo through an interview process or a sample video process.
The Vocal Music strand includes Chorus, Concert Choir, Chorale, Jazz/Show Choir, Music history, and AP Music Theory. To audition students should come prepared to perform one solo piece of their choice and be prepared to perform vocal warm ups, sight sing a four measure melody, and compete a brief music theory assessment.
The Instrumental Music strand includes both band and orchestra. Students who choose the band path will be offered courses in 9th grade concert band, 10-12th  grade symphonic band or wind ensemble, and 12th grade AP Music Theory.
The Speech & Debate strand offers courses in intro to communications, honors forensics, and honors society-national speech and debate association. Students must complete a personal interview and must commit to attend 7 tournaments a year, enhanced involvement in planning and hosting 1 tournament a year, and participation in platform speaking, interp, and limited prep events.
Keep an eye out for more information and visit acsk-12.org/PAVE for more information. AHS is so excited to be starting this new journey and we hope you can be a part of it!
About the Writer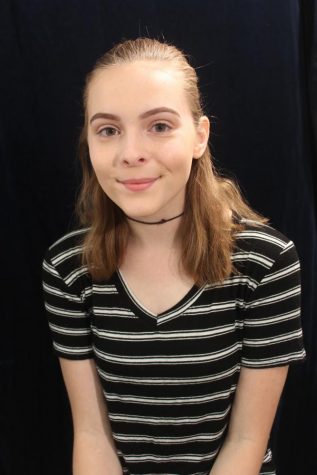 Shelby Sensat, Staff
Shelby Sensat is a sophomore at Arlington High School. She is a people person who
loves comic books, 70s and 80s music, and theater. Her dad is her best...