AHS Speech and Debate Team Build Valuable Skills
Hang on for a minute...we're trying to find some more stories you might like.
The Tennessee High School Speech and Drama League is one of the many clubs Arlington High School has to offer to it's student body. This forensics team has gained some prominent recognition and awards during it's competing season of 2017- 2018. The club is led by fellow teacher and mentor, Mickey Hutson.
The goal of the Speech Team is primarily focused on preparing students for competitions. During practice times, students learn basic communication skills, speech research and preparation, literary analysis, character development, and how to build one's confidence in public speaking.
Most students will begin by researching, practicing, and committing to the many tournaments that are offered during the school year. There are many novice competitors who start their journey by choosing and sticking to the many events available. Some events are more theatrical in nature, while others focus more on speech and debate.
Events commonly offered are:
Humorous Interpretation
Dramatic Interpretation
Prose
Poetry
Program Oral Interpretation
Oratory
Informative
Impromptu
Extemporaneous Speaking
Solo Acting
Duet Acting
After Dinner Speaking
Pantomime
TV newscasting
Public Forum Debate
Duo Interpretation
In order for students to become successful in the Speech Team, they must have the desire to excel in their capabilities. They must be willing to put in the time and effort to better themselves in the art of public speaking as well as being open to constructive criticism and change. Most of all, it's important that students should practice.
In the end, students will not only gain more confidence in their public speaking, but they will also learn communication skills, organization skills, and the skills they need to survive on their own when in college or in life. There is also the likely chance that they will gain a life-long friendship with fellow competitors from all over the state and surrounding areas.
Mr. Hutson is very proud at how far the Speech Team has come this school year. Even though a majority of his star competitors will be leaving this year, he is excited for what Arlington High School has to offer next year as well with the addition of the Honors Forensics class.
The Speech Team will be attending the THSSDL State Qualifiers at Bartlett High School on March 23 to compete for the chance to make it to the State Tournament in April. Though the season is coming to an end, Mr. Hutson is hopeful that more students will make the choice to better themselves and their speaking abilities.
About the Writer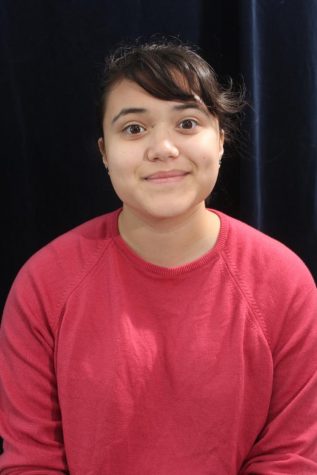 Brittany Pirouznia, Staff
Brittany Pirouznia was born in Texas on December 16, 1999. She has traveled coast to coast with her
family, and has lived exclusively in California, Tennessee,...