Black Panther not just a superhero movie
Hang on for a minute...we're trying to find some more stories you might like.
Marvel has been making movies that have drawn big crowds for years, but Black Panther is on a whole new level. The second weekend Black Panther topped all Marvel Cinematic Universe movies as the highest grossing movie with 700 million dollars. The city of Memphis placed number one in ticket sales. Memphis is a predominately African-American city next is Atlanta which is also a predominately African-American city. Because of the cities' demographics, the sales have been high. Black Panther had a very civil rights spin on it. "There are no signs of the excitement abating, either, as the conversation about the film has evolved from discussions about the importance of representation into something grander: a rather groundbreaking celebration of black culture." This is a quote from Vox news and it's a very true statement many people have been lighting up social media, but there are still some people who disagree with the fact that the movie has such a racial stand point. According to Jalen Barker an African-American student, "I don't really think it should be that big of a deal people should just watch and enjoy the movie." Many other people share his stand point about this movie, but this opinion has been heavily out weighed by most people on Social Media. Olushola Ajayi another African-American students said "It's just a superhero movie but some people see it as something other." Once again this is an opinion that is not shared with other people around the world. Carter Cornelius a white student told me " I think it is encouraging to black people around the world to take more leadership roles and just help out the community even more." It is clear that opinions are mixed about this movie, but one thing is clear Black Panther was an amazing movie with many good points and support to the black community.
About the Writer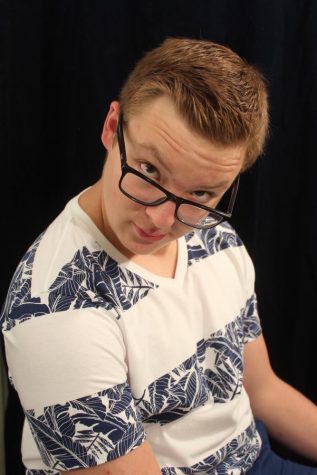 Davis Cornelius, Staff
Davis likes playing tennis, being with friends and celebrating irrelevant stuff like National Taco day and watching game of thrones and being with family...