The Paris Climate Agreement
Hang on for a minute...we're trying to find some more stories you might like.
The United States recently left the Paris Climate Agreement. The Agreement is to cut down carbon emissions into the atmosphere to help prevent climate change. Almost every country in the world is a part of the agreement. The only three countries in the world are now Nicaragua, Syria, and now the United States. But why does this matter? How will climate change affect someone like me in my lifetime? Climate change is already starting to occur, and it will only get worse if we don't cut down on emission to mitigate the affects. Already the Great Barrier Reef and other coral reefs all around the
world have been bleached due to the increased amount of Carbon Dioxide being sent into the water. In doing this we are destroying an ecosystem that has thrived for centuries.
Sea levels are going to rise. As the temperature rises the arctic will melt faster and faster, and all of that water will be coming back to hurt us. Cities such on the coast are expected to see much higher sea
levels, which can hurt development and the citizens of the cities. According to NPR thousands of people in Louisiana are losing their home due to rising sea levels, and it will only get worse.
Hurricanes will continue to rip apart our coastline, with higher intensity. Scientists say that hotter water leads to more energy for the Hurricane to use. The current consensus it that there will be less overall Hurricanes, but each one will have the strength of 4 or 5 old ones. Rainfall will continue to flood cities, like in Houston, because warm air allows more water vapor, which allows for more rainfall.
The Environmental Protection Agency has stated that in recent years temperatures have varied between day and night, saying that the highs are higher than normal, and the lows are higher than normal.
Implying that there is less cooling down over night. Many regions of the U.S. are experiencing dryer weather as well. Drought in the South-West is hurting the region.
Animals like polar bears and arctic foxes could go extinct due to the melting of the Arctic. You don't want Polar bears to die do you?
About the Writer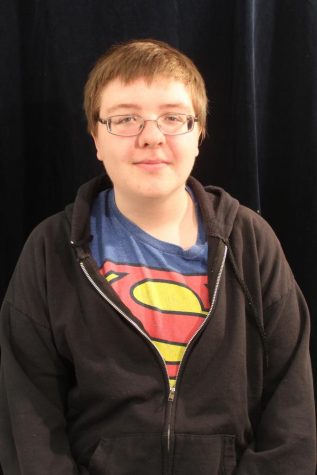 Austin Nuchols, Staff
Austin "Nuck" Nuchols is currently a junior at Arlington High School. When he isn't at school, he is either talking to his friends or at work. Also, he...