EOC testing problems
Hang on for a minute...we're trying to find some more stories you might like.
The EOC is the TCAP of high school and this year with us having everything in modern time of computers we are testing online. Even on paper there were a lot of issues and complications, but this year there are even more now that it is online. The app for every student is not working very well and starts messing up which makes everyone be slower. The writing test was this Wednesday and during the test there were no real problems but for some classes there were delays because of internet connection. Some students test wouldn't load but others were fine but according to the rules all students must start at the same time, so due to bad internet many classes started 15 to 30 minutes late. This was only the first test of many to come. I expect that during the other test there will be more issues which will cause some children to have to postpone their test days. This could lead to a mess up of schedules and many other problems a that can effect students day during school. On Wednesday the 26 all the algerbra 2 and geometry students took their test, but due to some techincal difficulties by construction the app had even more difficulties and no one was able to summit  their tests and everyone had to postpone testing to another day.
About the Writer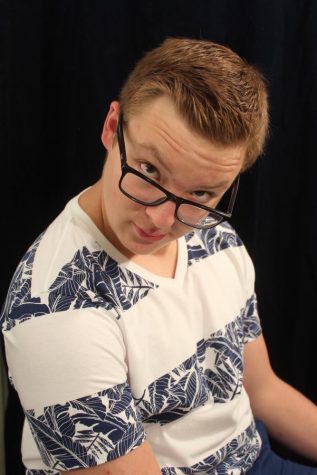 Davis Cornelius, Staff
Davis likes playing tennis, being with friends and celebrating irrelevant stuff like National Taco day and watching game of thrones and being with family...