The Pitamarcan Rainbow
Hang on for a minute...we're trying to find some more stories you might like.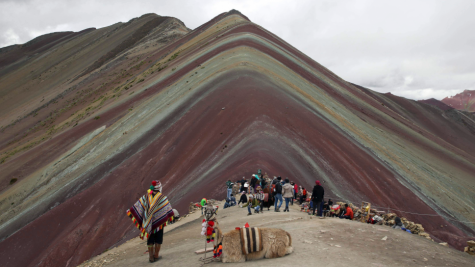 In Pitamarca, Peru, multicolored sediments that have been there for millions of years now cover the ridge and is now a popular tourist attraction. There are stripes of turquoise, lavender, and gold now that blanket the ridge and create a truly beautiful sight. People now call it "Rainbow Mountain" and it attracts up to 1,000 tourists each and every day. The ridge has also created an economic jolt for the small remote region due to the amount of tourists. Although it seems perfect, environmentalists fear that the amount of tourists that visit the ridge are also a threat to the ridge itself. They say that tourists and the mining companies are dangerous to the beauty of the ridge. One of the environmentalists pointed out that a wetland that used to be in the area is now a parking lot the size of five soccer fields. There was also a trail that tourists had to climb to see the ridge, and now it is badly eroded. The parking lot and the eroded trail now scar the once pristine and untouched land. Although the land is threatened and could have to be cut off to the public, the workers still proudly lead people up and down the mountain to show them their ancestral land. The workers want as many people as they can get to come on tours so that they too can witness what they believe to be one of the most beautiful things in the world. Students around Arlington High School have heard about the amazing ridge and two students gave their thoughts on it. Jaylen Jones, a Junior at Arlington High School, said, "Honestly its extremely beautiful and I think it'd be pretty cool to see it in person. It's pretty sad that its natural beauty and surrounding land are being exploited for money, but that's what the world is like now so…" Lane Garrett, another Junior at Arlington High School, said, "I think its pretty cool that sediment could make a rainbow. Sucks that its eroding, but at least people got to enjoy it while it lasted."
About the Writer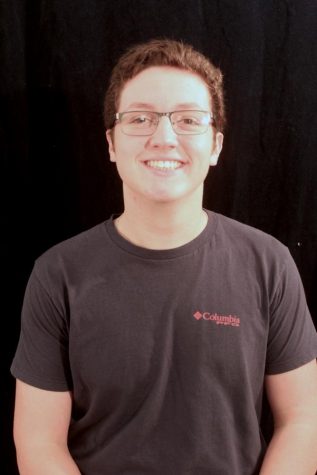 Blake Dorsey, Staff
Blake Dorsey is currently a junior attending Arlington High School. His hobbies consist of sleeping,
hanging out with friends, and eating. He is very focused on school and his favorite subject is History. He is also very passionate about film and digital journalism. Blake hopes to one day attend college and major in Film.