Cohen's Phones Tapped
Hang on for a minute...we're trying to find some more stories you might like.
Michael Cohen, President Trump's longtime personal attorney, is still under investigation after he apparently paid an adult film star to allegedly have an affair with Trump. It has just been uncovered that Cohen's phone calls have been tapped for an unknown amount of time. It has been announced that his phones had been tapped before the raids on his offices, hotel room, and is home. According to an article on NBC News, the calls were logged using a pen register. The pen register is not a super high tech tap, but it does show who he received calls from, and who he called. The contents of his conversation were not recorder, but now those who were investigating now know who he has talked to and how long they've talked for what could be a few weeks, or maybe even a few months. Investigators want to know exactly what happened on that fateful night, but no one will admit to anything. Cohen apparently gave the film star $130,000 to keep quiet and not tell the media, and that is what investigators are focusing on now. The White House has denied all allegations and have now kept quiet about the whole situation. Peyton Johnson, a Junior at Arlington High School, said, "Its pretty crazy honestly. Its kind of messed up to tap his phone like that, but as long as its not lawfully wrong then its not a problem. Just morally wrong in my opinion to peep in to someone's private conversations like that." This is something that other people would be able to agree with. Cohen, as well as President Trump, are still currently under investigation.
About the Writer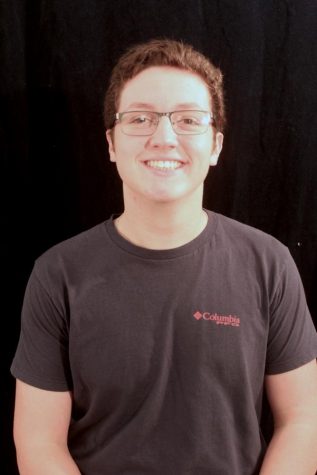 Blake Dorsey, Staff
Blake Dorsey is currently a junior attending Arlington High School. His hobbies consist of sleeping,
hanging out with friends, and eating. He is very focused on school and his favorite subject is History. He is also very passionate about film and digital journalism. Blake hopes to one day attend college and major in Film.