Eruption in Hawaii
Hang on for a minute...we're trying to find some more stories you might like.
Hawaii's famous Kilauea Volcano erupted Thursday. It sent red molten lava through the forest land and bubbled up on paved streets. Officials couldn't say how long the eruption would last, but the damage and changes that its brought upon the island can be seen quite clearly in the picture. Nearly 1,500 residents were ordered to evacuate due to their houses being in the path of the soon to be lava river. The National Guard is currently helping with evacuations and security by protecting the 770 structures left empty and abandoned when the residents sought shelter and evacuated. So far, there are no reports of injuries, but the community of Puna has about 10,000 residents that are in the process of evacuating. The PTWC reported a 4.6 magnitude earthquake on Thursday morning off the south side of the volcano. They also said that there have been nearly 70 earthquakes of 2.5 magnitude or stronger from Tuesday to Wednesday. The Pu'u O'o crater floor collapsed and caused increased earthquake activity as well as increased lava flow. To help citizens in danger, community centers have been opened up for a temporary shelter from the dangerous lava and forest fires. Johnathan Hardy, a Junior at Arlington High School, said, "I think that its tragic and they need to evacuate the cities as soon as possible to prevent casualties. They should put barriers or something around where the lava will stop flowing to stop it from spreading." Mogens Schmidt, another Junior at Arlington High School, said, "Safety is obviously the number one priority. I completely agree with what Johnathan said too. Obviously they need to do something to prevent the spread of lava and fires." What these students said, many would agree with. The Government of Hawaii are doing the best they can in such an awful situation.
About the Writer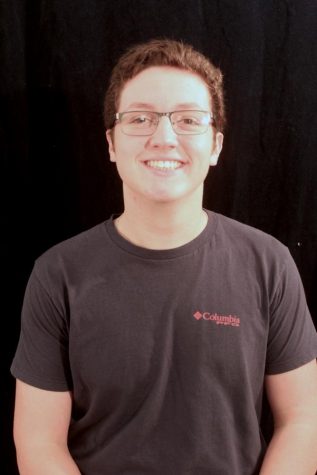 Blake Dorsey, Staff
Blake Dorsey is currently a junior attending Arlington High School. His hobbies consist of sleeping,
hanging out with friends, and eating. He is very focused on school and his favorite subject is History. He is also very passionate about film and digital journalism. Blake hopes to one day attend college and major in Film.