Helping or Hurting? Students' outlook on School Rules
Hang on for a minute...we're trying to find some more stories you might like.
Here at Arlington, there have been several changes to school policies in the last couple of years.
"Since I've been here you can't use the bathroom in private, water bottles are frowned upon, you get sent to court for vaping in the bathroom, and you only have two days to turn in work even though we all have seven classes and a bunch of assignments due in each class everyday." — says Abigale Bryant, a Junior at Arlington.
Abigale has been sent to the office for a dress code violation once before. She believes that the dress code violation consequences are not as helpful as they intended.
"Calling your mom, making her leave work, and having the student sit idle in the office waiting on her is more detrimental to the student's education than the sweater with holes in it."
Contrarily, senior Seth Morgan believes that the school rules are suitable.
"The only rule I really actively think about is the dress code. All the others seem to fall into place easily." — Seth Morgan
Regardless of how they feel about the strictness of school rules at Arlington, it's agreed between the two of them that rules are needed.
"If there were no rules, I think things would be fun at first, but things would quickly plunge into chaos and create an environment where learning would be virtually impossible" — Seth Morgan
About the Writer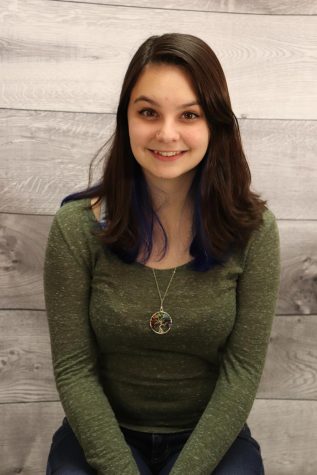 Jordan Culver, Asst. Editor in Chief
Jordan is a senior at Arlington High School. Her dream job is to be a film producer. In her free time she writes short stories, skits, and poetry.
"Take...