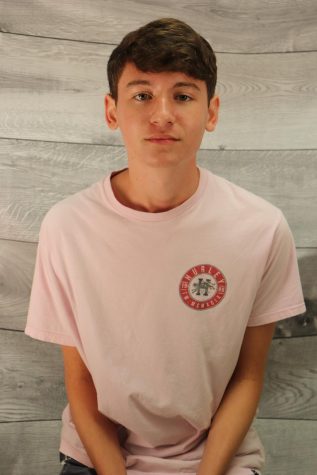 Cameron Davis was born in Arlington and is currently living in Arlington Tennessee. Cameron Davis's
educations has consists of preschool, elementary school, middle school and currently high school.
Cameron is a junior in high school, and is 15 years old, turning 16 soon. Cameron was in theater in Middle school.
Leadership Roles:
Q1 - Instagram Manager
Cameron Davis, Staff
May 03, 2019

General Announcement May 3rd

(Story)

Apr 26, 2019

Arlington High School Graduation 2019

(Story)

Apr 12, 2019

It's Senior Week!

(Story)

Mar 26, 2019

Defining Music for Today's Generation

(Story/Media)

Feb 11, 2019

GRAMMY'S 2019

(Story/Media)

Jan 29, 2019

General Announcment 1/29

(Story)

Dec 04, 2018

Winter Formal 2018

(Story)

Oct 30, 2018

General announcements 10/30

(Story)

Oct 26, 2018
Sep 18, 2018

New Teachers at Donelson Elementary

(Story)

Aug 22, 2018

Arlington high school announcements 8/20-23

(Story)