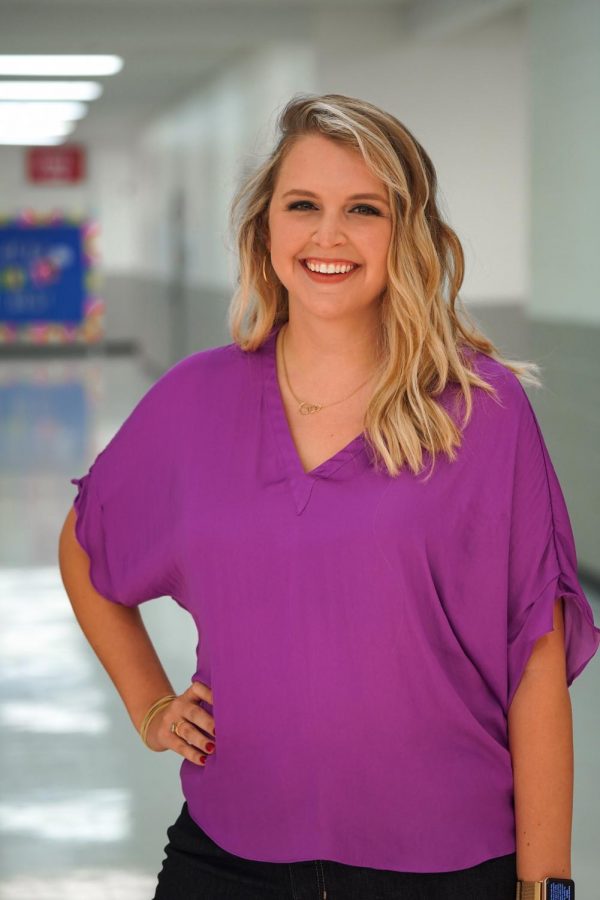 Ainsley Hill
Typically, new teacher interviews are with those who teach traditional subjects such as English or Math. However, for Ainsley Hill, it is different. She is the brand new Instructional Technology Facilitator or ITF at Donelson Elementary.
 An Instructional Technology Facilitator is someone who "Helps teachers integrate technology into their classrooms" but, that can be a multitude of things. An ITF also assists teachers by "teaching them how to use a tool" or even helping the teacher "come up with new ideas for technology in their class room". Mrs.Hill isn't alone she has an entire team here at Arlington Community Schools that helps her get the job done. "I couldn't do it without the team," says Hill.
Attending college at the University of Southern Mississippi, she got a degree in Deaf Education. She says she was inspired to enter the field of education by "the kids, the students helping students with disabilities." However, today she isn't helping others the way she dreamed but in a way that's much needed today. In order to become an ITF she had to take few steps of course. "So I was in education. So that was my first step to get this job", says Hill. Then, after 5 years of teaching she realized she wanted to get into the technology side of education, and "started some leadership roles at my school building and then I ended up getting my job here because of that", says hill. 
Mrs. Hill is originally from Harley, Mississippi and she describes it as "This small, small little town with a four way stop. And everybody knows everybody." One thing Mrs. Hill misses about home is the seafood, remarking that "seafood's good on the Gulf Coast." Mrs. Hill loves too travel; "My dream vacation Italy. I really want to start at the top of Italy and drive all the way down and visit all the places in Italy", says Hill.
Mrs.Hill loves to help people especially those who need it the most. Arlington Community School is so fortunate to have her.
"
"I couldn't do it without the team" "
— Ainsley Hill