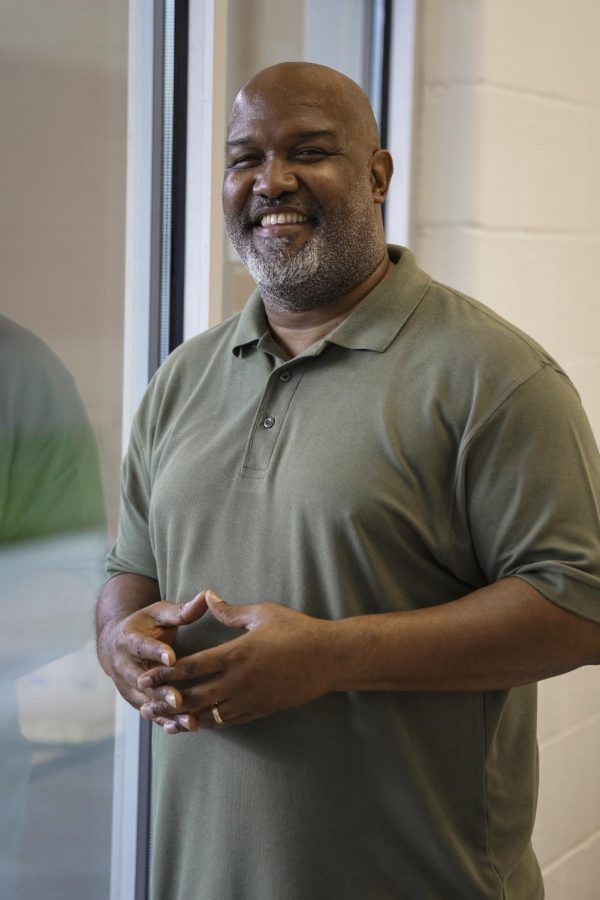 Joseph Piper
"Sometimes I feel like I'm stealing I really do. I can't believe they paid me to teach."
Joseph Piper currently teaches 7th and 8thgrade at Arlington Middle School. And although he may be one of Arlington Middle School's freshest faces, he is no rookie when it comes to the world of Education.  He has been teaching for 21 years.
"There's nothing better than working with students with different abilities. It is so rewarding. I make a difference in their lives."
Mr. Piper loves to serve and help other people. He is always finding a way to be a helping hand and lead people.
"I love people. I was in the military. I like to serve. I love to serve my country. Policemen love to serve. I'm a minister.  My wife and I are marriage counselors. So I guess teaching is just a no brainer."
He is very clear and descriptive about how he cultivates positive relationships with the kids.
"By loving them. And let me qualify that statement. Right, we turn a little knob now. Kids don't know how much you know until they know how much you care. Right? Let them feel me right before they hear me because they can spot a fake amount of light. So when they sense that I'm sincere, when they sense that I really mean what I say, and once they know that I care about not just what they're doing but who they are, who they're becoming, then I get more by it and it happens. Not at one time ever but day by day, step by step. This is key for them to respect you."
Mr. Piper is very kind to the children during breakdowns. He treats them with care and patience.
"I pick them up. Well first I let them have their moment. Validate them you know. I say hey, I get it I get it. The worst thing I can do is say hi that doesn't make any sense. Cut that out. You know, this is life. Now, let them have it, and once we wrap our minds around it, what can we do to alleviate this kind of response? Or wean ourselves from this type of reaction?"
"
Sometimes I feel like I'm stealing, I really do."
— Joseph Piper
His favorite type of kids are the ones that challenge him.
"I specialize in spicy kids," he says laughing.
"The best thing about teaching is watching children learn how to believe in themselves. Somebody somewhere at some time along the way told them that they couldn't. Even if that somebody is themselves right? And so I have to undo that and get them to think in terms of I can instead of I can't."