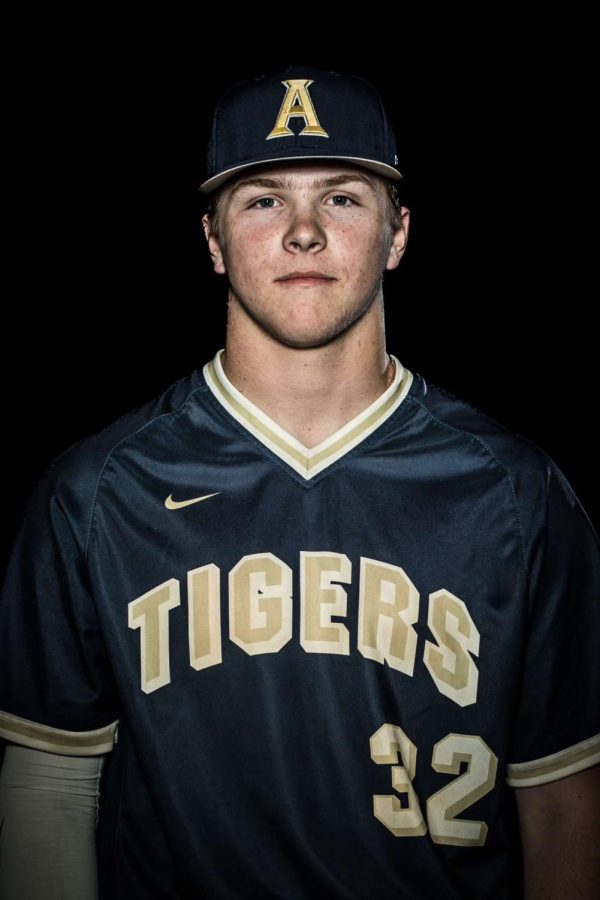 Carter McKay
TigerLife Sports Journalist
Carter McKay is one of the Sports Journalists here at Arlington High School. He is a junior and has been apart of film for two years now and it has become a big part of his life.
Carter has grown up loving sports, he started out playing baseball when he was 4 years old and has continued playing ever since. "Sports are pretty much my whole life". Now, he's on the Varsity baseball team at Arlington. Outside of baseball and school, Carter likes to hunt, fish, play basketball, golf, and disc golf.
Carter is a very hardworking person. He has learned multiple things from his coaches and teammates from playing baseball throughout the years. He always has a positive mindset about everything and he is very outgoing.
Carter decided to take this class because he wanted to experience the wonders of Sports Journalism. He wanted to learn to film other sports and work with others on fun projects."I thought it would be cool to film everything sports related." He gets to interview other sports players and coaches, also making hype videos and documentaries.
This class has brought multiple positives in his life."Having this class has taught me how to work in a group, it is a great opportunity for me to see all the backends of the film industry.""My favorite part about taking this class is being able to do it with my friends and having freedom to get your things do at your own pace."
Carter has a big future ahead of him, he's committed to play baseball at the University of Memphis. Along with this, he wants to study Sports Journalism there. "I'm really excited to see what the future holds for me with my baseball and film career."