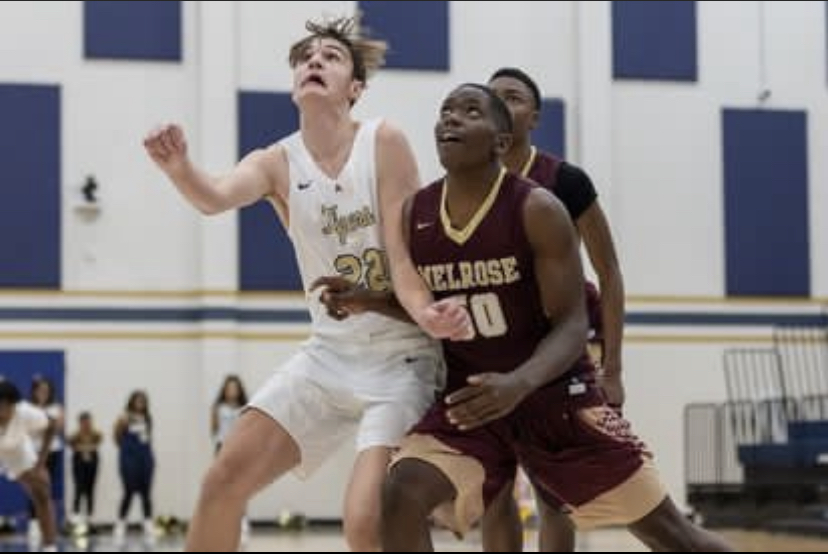 Luke McBride
When it comes to Swiss army knife types of people, Luke McBride is one of those people. With skills in the classroom and on the court Luke McBride does it all.
Luke McBride is a junior, varsity basketball player but also is a Sports Media student at AHS. He's been playing basketball for 9 years now and has been a film student for student 2 years. Luke has a lot of different interests with history being his favorite subject in school and him also being an active member in the Arlington Student Council. He is involved in a lot and with that comes a lot of leadership. He has held high leadership positions like being a sophomore varsity player and also holding a position of board member at TASC (Tennessee Association of Student Council).
"
There's definitely some busy moments where you have a lot going on, but at the same time, most of the time it's pretty chill."
— Luke McBride
Luke does a lot but he somehow balances it all. some of his favorite parts of being a film student is being able to interview lots of people and being able to learn different things through those interviews.
McBride has been playing basketball for a long time and continues to increase his skills year after year. Luke strives for success while he maintains a busy schedule with basketball, school, and film projects for class. Luke's basketball career has been very diverse with him playing for many different teams. He started his career in a Bartlett recreational league then going to an Arlington recreational league. He started his middle school basketball career at Arlington Middle School and has continued now at the high school. He has also played for multiple AAU teams. He has achieved great success just 7 games in to his junior season. He leads the team in rebounds and even dropped a double-double on the 2nd of December against Overton High School.
Luke's skills do not stop on the court. His 2 year film career has had great success with him getting the opportunity to interview with other coaches from other schools and also being able to create with great film students like Jake Stoope and Brent Lyons. He has had multiple opportunities live streaming and commentating on behalf of the AHS TigerLife crew. He encourages others to stay on top of things while in class. He works to improve his skills in film class on and on the hard wood.