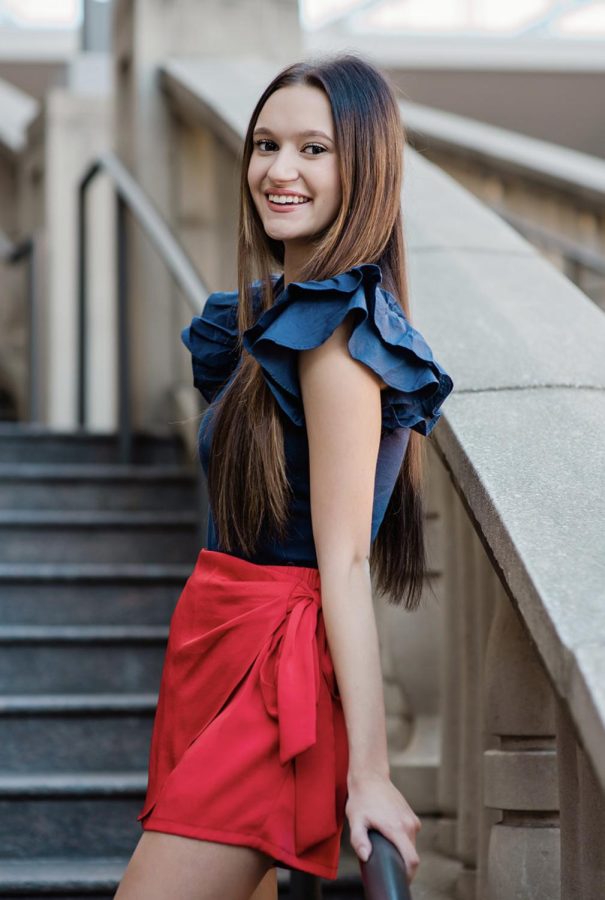 Bree Alvarado
TigerLife Sports Journalist
Being involved your senior year isn't out of the ordinary, but for senior, Bree Alvarado, being consistently involved all four years sets her apart from the rest.
Bree, currently a senior at Arlington High School, seeks out clubs and opportunities that she thinks will help her long term. She is a member of Advocate for Human Rights Club, Beta Club, National Honors Society, Student Council, Film Appreciation Club. Balancing all these clubs along with Media Arts classes such as Sports Production and Television Production can be difficult. She says, "It is more difficult to be active like this, because it's a lot more outside work. Having to come in during my free study period and after school really stretches me thin. But it's manageable and I enjoy it, so it's not a problem."
In Sports Journalism, Bree has worked in quite a few positions. "I'm an editor and make stories. I've also been an anchor and reporter on Men in Hoodies." This class offers many opportunities to improve skills that will help in the long run. "Time management and organization are definitely skills I've gained from this class because deadlines can be very tricky." She adds that this class has a very welcoming environment and encourages others to partake in it.
"
I was excited to try this class out. I've been in film the last three years and it seemed really interesting and new."
— Bree Alvarado
Outside of all her schoolwork and extracurriculars, she works as a hostess at J. Alexanders and loves to spend time with her friends. She loves music – Taylor Swift being one of her favorites – and has a very friendly and outgoing personality that has made her experience at Arlington that much better.
After long thought and planning, she is excited to attend Louisiana State University to pursue political science. "The hardest part of my senior year has just been trying to figure out where I want to go and pursue. I want what will be best for me. After researching and visiting, I realized that I found the place I want to spend the next four years of life in LSU. I'm really excited about that."
Brees's bubbly and inviting personality has gotten her through many difficulties throughout high school, and her character will continue to carry her throughout college and with what she plans to do throughout her life.