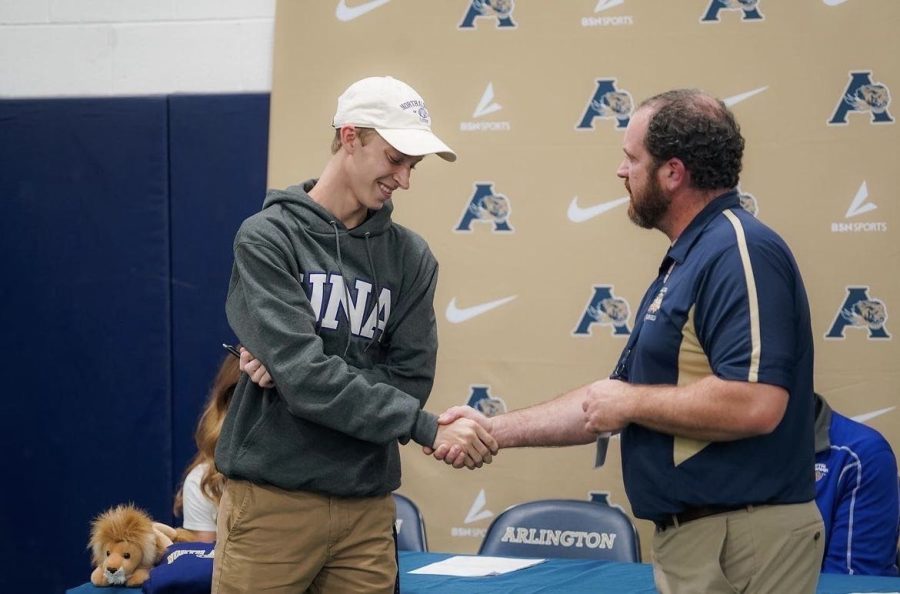 Brent Lyons
TigerLife Sports Journalist
Many see a runner, but Brent Lyons is much more than that.
Born in Greenwood Indiana, Brent Lyons brings a dynamic to the media program as a senior at Arlington High School. He is an all around great student and is involved in many different clubs, sports, and organizations. Lyons has been very successful on the AHS Cross Country and Track teams for the past 4 years. Lyons is now D1 Cross Country and Track runner committed to the University of North Alabama.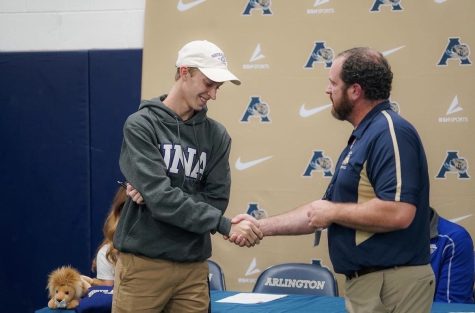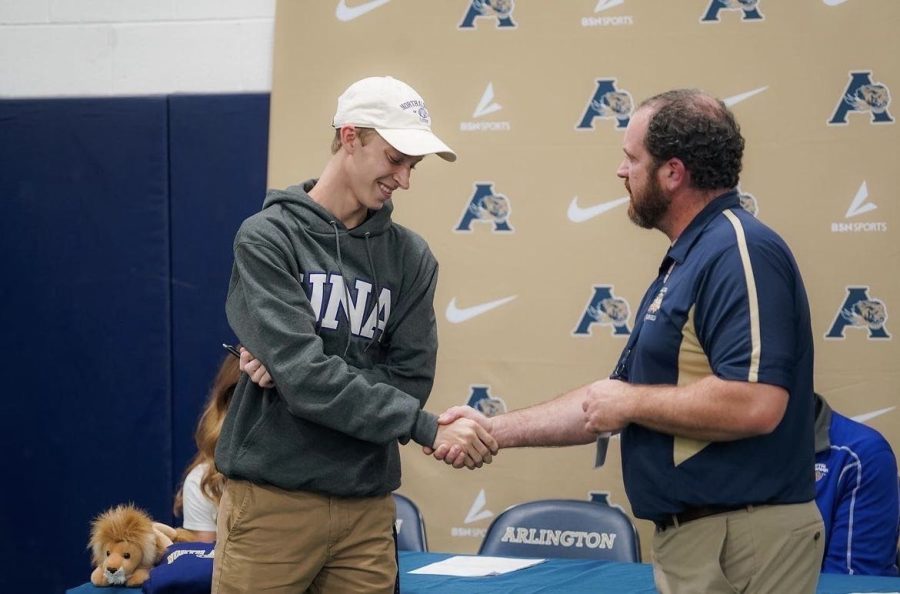 Brent Lyons first came involved in media arts his freshman year when he took Introduction to Film and Video because he was very into to watching different movies. After getting a glimpse into the media world, he wanted to learn more. Along with Intro to Film and Video, he has taken Film and Video II, Advanced Film, Digital Journalism, and Television Production. At the beginning of his junior year, he immediately had the opportunity to commentate his first football game alongside Jake Stoope and Roman Cleary. these classes really challenged him beyond what he ever thought he was capable of. "You reach a point in the year where it is almost like writers' block. It becomes more difficult to come up with interesting ideas because many people hit all of the good stuff at the beginning of the year." He explained that this has challenged him to work harder to find the best stories. This year, he is enrolled in Sports Media, TV Production, and is the Arlington High School Publicity Intern.
Coming in to a brand new class this year, he wondered what Sports Media would look like and how it would be different from the other media classes. However, one word truly drew him to this class: sports. Sports has always been a passion of his whether it was watching football and basketball or running cross country and track. This class has given him a closer look and make projects about what he loves.
Brent Lyons joined by Jake Stoope and Roman Cleary had the idea to create a Sports TV show last year called Men in Hoodies. Here, they talk about everything to do with Arlington sports. They interview coaches and players, make documentaries on star players, and much more. This TV show is completely on their own time. Not for a grade or to turn in. However, they still take it seriously. It is a complete production with director, cameramen, graphics and more. With Roman's graduation in 2022, they were still hoping to carry on with Men in Hoodies and make it even better than last year. Along with a TV show coming out every 2 weeks, they also have a podcast to keep all their viewers up to date. This has kept Lyons successful in the media world outside of class.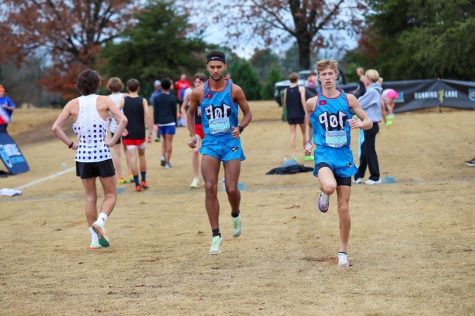 Throughout his media journey Brent has stayed humble and grounded. He committed to the University of North Alabama in November of 2022, however he never stopped working hard at what he loves. "Without Arlington High Schools Media Program I wouldn't be the person I am today." says Lyons. For all your Arlington and National Sports needs check out Men in Hoodies on YouTube, Apple, Anchor, and Spotify.