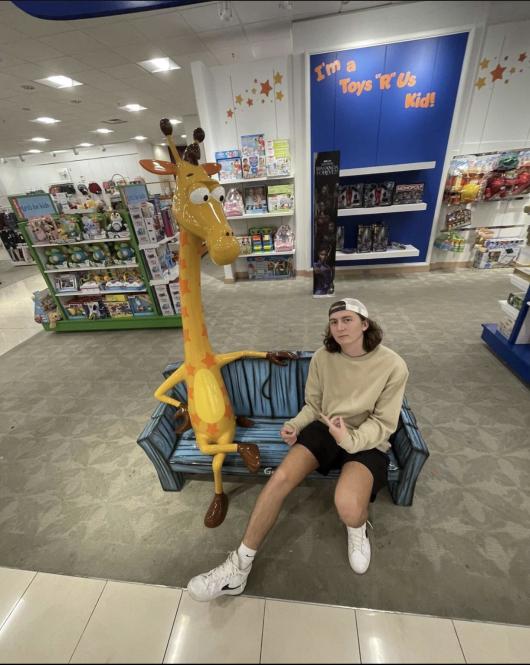 Zeb Mims
TigerLife SPorts Journalist
Zeb Mims is a senior at Arlington high school. He is currently enrolled in two film classes, television production and sports media production.
Zeb intends to go to school in Colorado or California pursuing a degree in auto mechanics or special education. In his free time he enjoys playing basketball, working on cars, and the occasional golf game. He also happens to be a Tupperware enthusiast, "I like those ones that have like, its like fifty-fifty down the middle, you know what I'm talking about. It like two in one."

"
What memory do I never want to forget? Hmm, my first camper at conquest, its like best buddies, his name is Andrew, he goes here."
— Zeb Mims
Over his duration in the film program at AHS, Zeb has grown into an integral personality. "I don't have much of a specific position but I try to help everyone I can."  Between his work on This is Arlington, TigerLife, and Tiger Kitchen his importance has really shone through this year. Outside of school he exercises his art by making his own video projects and editing videos for commission.
Zeb strives to become a renaissance man stating, "I wanna be that old dude that knows how to do anything, you know? Like your grandpa who when your car is broken just goes and fixes it."