Solo: A Star Wars Story
Disney has been making bank recently, with the release of Marvel's Infinity War Disney made $252 million in the opening weekend alone. Star Wars also has an box office buster coming out soon, Solo: A Star Wars Story. The movie is coming out only a few months after 2017's The Last Jedi. The Solo movie is following Han Solo 10 years before the beginning of A New Hope. Solo features Alden Ehrenreic as a younger Solo, Donald Glover as Lando Calrissian, and Game of Throne's Emilia Clarke as a new character named Kira. The Story is set to show the rise of Han from a lowlife nobody to the most famous lowlife in the galaxy. Solo is set to show how he met Chewbacca, and how he attained the Millenium Falcon from Lando. From the trailers Solo is set to be a heist movie, with actor Woody Harrelson assembling a crew. Other snippets from trailers show us the start of a relationship between Han, Lando, and Chewy. Story aside, the trailers and various TV spots that have came out so far look amazing. Shots of classic Star War ships highlight the trailer, with the infamous Millenium Falcon shown in its new, clean form. We see multiple new locations, one of them being a snowy planet with a super futuristic train on it. Another is a high tech bar with Alien species new and old. My favorite shot of the trailer by far is of what many fans are speculating to be the Kessel Run, the record breaking event that helped make Han and the Falcon famous. The shot is of a Star Destroyer appearing into a gigantic storm cloud, we can assume from the trailer that it is in the process of chasing the Falcon down. The trailer shows other notable clips, one of them being an amazing clip of the Falcon destroying a Tie Fighter by flying into it and smashing it with a turn. The trailer contains a few classic lines, with "I've got a bad feeling about this" replaced with "I've got a good feeling about this." Solo: A Star Wars Story comes out on May 25th.
Today is Friday May 4th, and since its Star Wars day I talked to a few students about their opinions on Star Wars.
" I like Star Wars, I think they are running out of ideas. I really liked The Force Awakens, but didn't really like The Last Jedi. I liked the Force Awakens because it was new and fresh, I had expectations for The Last Jedi and I was disappointed when they weren't met. Solo looks good from the trailers, but I don't know the actor playing Han. Hopefully it will be good!" – Carter Berg
"Star Wars is the best movie series ever." – Wade Gray
About the Writer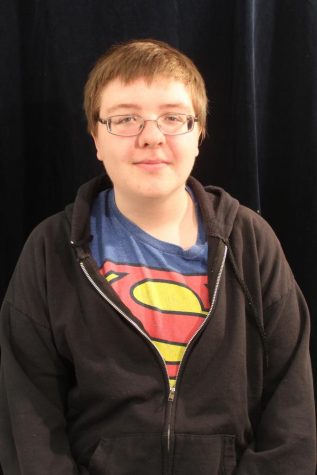 Austin Nuchols, Staff
Austin "Nuck" Nuchols is currently a junior at Arlington High School. When he isn't at school, he is either talking to his friends or at work. Also, he...