Football Themes
There's nothing better than Friday night lights, except maybe a full, packed Blue Crew section. If your not familiar with the Arlington Blue Crew, they are a  student section who dresses up, and cheers on the Football Team and the Varsity  Band at both home and away games.
Lily  Kolwyck, one of the AHS Blue Crew leaders,  says "We choose themes for our football games to encourage student participation. These themes are always so much fun every year, and we change them up every year."
However, some themes are mainstays, because the students like them so much. "The Paint War is my favorite because everyone can come together and interact with each other". "Another fun theme is the USA theme becasue students can show their love for their country".
Come and show your AHS tigers some love and support, the tailgates starts at 5:30pm !!!!
About the Writer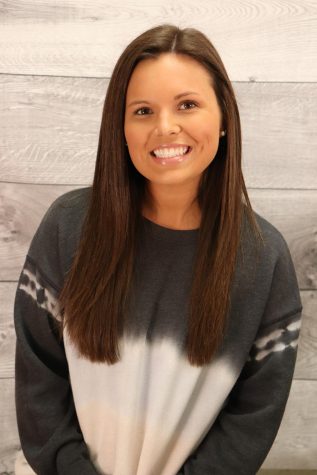 Briley Anderson, Twitter Manager
Briley Anderson is a senior at Arlington High School. She was born on September 9, 2000 in TN. She enjoys spending time with her family and hanging out...