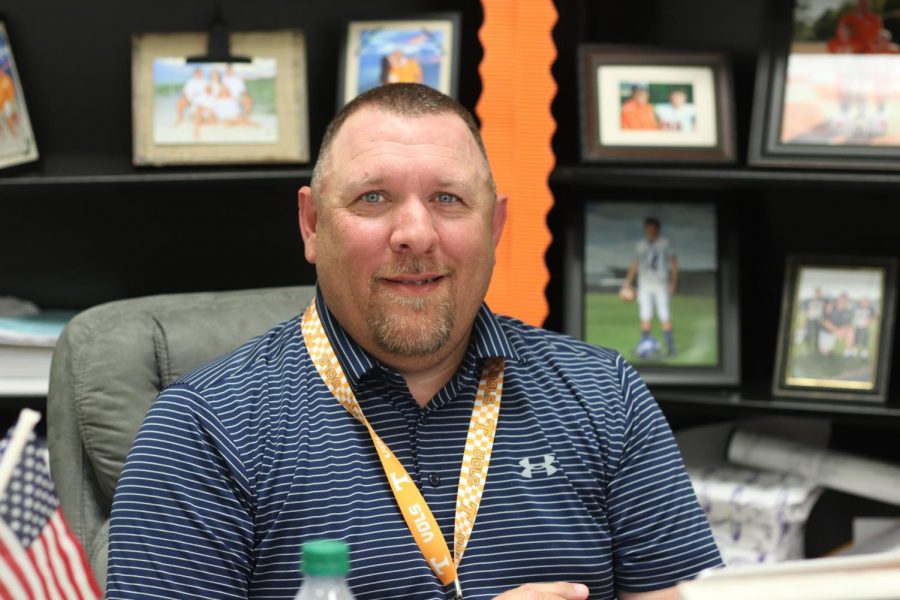 Gary Mooney
Many people leave their old careers to pursue something they are passionate about, and Mr. Mooney is no exception. Mr. Mooney is from East Bridge, Tennessee and was a youth pastor for fifteen years, a football coach for ten years, and a teacher at many other schools.
Mr. Mooney is continuing doing something he's really passionate about, and that's teaching Social Studies at Arlington High School.
"The community, the teachers, the kids: They're fantastic," he says.
Teaching isn't the only thing this Mr. Mooney is passionate about. He's also a die-hard Tennessee Volunteers fan. "Go Vols!"
When he's not at school, he enjoys hanging out with his family. He also enjoys 80's films and culture, since that reminds him of his childhood.
Mr. Mooney is a wonderful edition to AHS, and we hope he and his students have a great year.