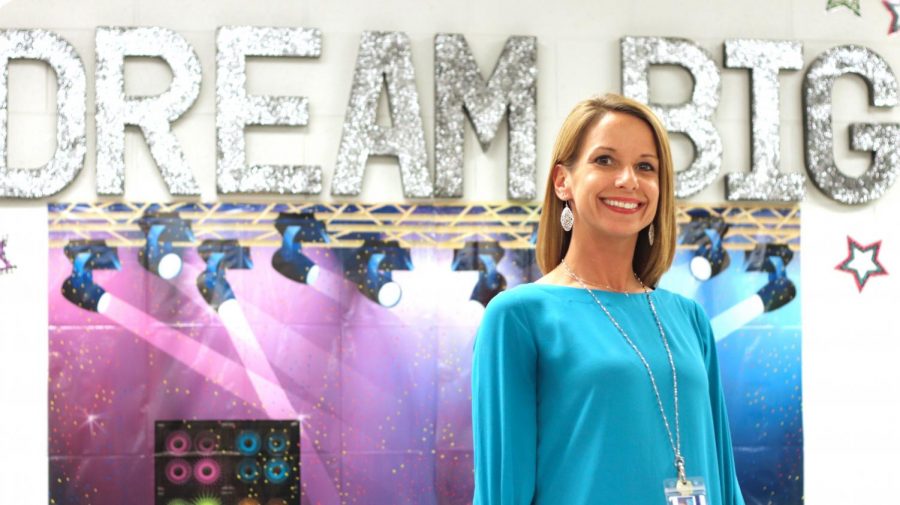 Erica Gilmer
Donelson has a new rockstar on board by the name of Erica Gilmer. Her classroom is decorated so her students can be rockstars too! As a graduate from Ole Miss and University of Memphis, Ms. Gilmer is no stranger to the Mid-South area. She considers Arlington her home, and is happy to be back.
She previously taught at Lakeland Schools and Fayette County Schools, and is familiar with the teaching community. At Donelson Elementary, she spreads the knowledge of math and science to fourth graders. "I believe that when I teach I give back to the world."
Community values are important to Ms. Gilmer. She currently sends her own children to Donelson Elementary as well, and lives in the 38002 Zip Code. "I wanted to teach in the community that I lived in," says Gilmer.
Away from school, she also has her hands full with her three school-age children that attend Arlington Community Schools. Gilmer has a sophomore at AHS, a 6th grader at AMS and a first grader at Donelson. She also is currently pursuing her Education Specialist Degree at University of Memphis. She really enjoys watching sports with her family and is heavily involved with the community at her church. She says "I'm finally at home and I love being close to my home, kids and community and that there's a great environment here.
To learn more about Ms.Gilmer you can visit http://donelsones.acsk-12.org/.