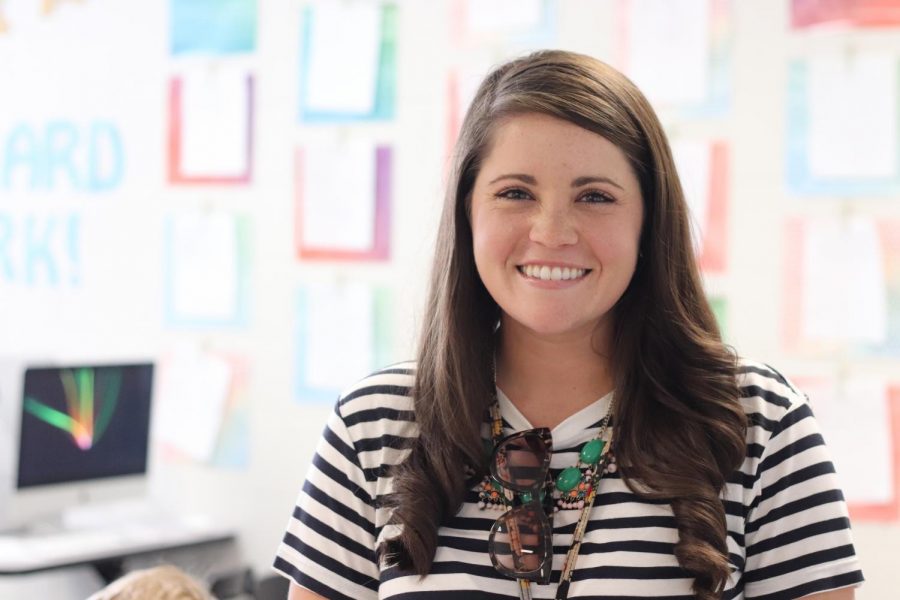 Haley French
Haley French, a new second grade teacher at Donelson Elementary, has always wanted to work with kids. In high school, she was a part of a program called "Ready, Set, Teach." This program allowed her, as a junior in high school, to teach numerous age levels.
Ms. French moved from Little Rock, Arkansas to Memphis this summer and wanted to work in a good community to teach in. Ms. French says that a lot of her Memphis-friends came up through Arlington Schools and claimed that they had a good experience. This ultimately led her to come to Donelson at Arlington Community Schools and work as a 2nd grade teacher.
Ms. French absolutely loves teaching here and she loves her students more. "Teaching here has been a really good experience. It's good families and good students. I am very lucky." Not only does she think that she's lucky, her students do as well. Her students' faces light up when talking about her. "She is very sweet and a great teacher," says one student.
Ms. French believes everyone can learn something from her second graders. "Young students have a really special joy in life. They are so great about letting things roll off of their back… They are very resilient. We could all learn a lot about not taking life too seriously."