Mental Health
Hang on for a minute...we're trying to find some more stories you might like.
Mental Health
Mental Health is a very important topic. Depression and other types of mental health issues can effect anyone at any time. Most of the time when we think of mental health we hear about teens being depressed or elderly people just getting too old and their mind slipping with dementia or Alzheimer's. But what we don't hear about, or we dismiss easily because they're rich and in their physical prime is celebrities. One in recent memory was Robin Williams, he was a beloved actor for his various roles. He committed suicide in 2014 after suffering from depression for many years. This was a shock to everyone, it then brought up people saying," he shouldn't be depressed, he was so rich.", his death to me brought a new meaning to, "Money doesn't buy happiness." But now in 2018 things are changing. Many NBA players are tired of being known as just athletes, tired of being just a piece to a business. They want people to know that they are human beings too. Demar Derozan the face of the Toronto Raptors, extremely rich and famous, knows the pain of depression, anxiety, and loneliness. Tweeting out about it saying things need to change. Kevin Love, Sidekick to King James himself suffers from the same problems, was forced to leave mid-game to be rushed to the hospital for a panic attack. He then spoke out about how important this is. This is huge for the future of sports, if the players are bottling these feelings up bad things could happen. There's been controversy over them tweeting this, but I see it as them demonstrating power, not weakness by addressing mental health issues when no one else would.
About the Writer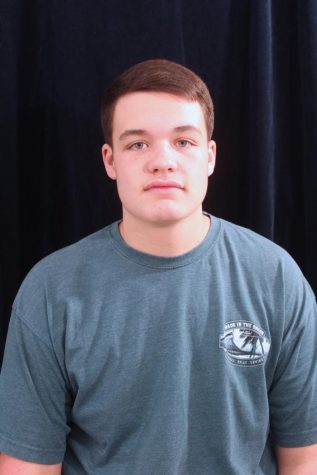 Peyton Johnson, Staff
Peyton Johnson is a Junior at Arlington High School. In his free time, he likes to play and watch
basketball.
"" You miss 100% of the shots you don't...