AHS twin ballers, Lanetta and Lanyce Williams, commit to UofM
ARLINGTON, Tenn. (Arlington Community Schools)- Last week, AHS Seniors Lanetta and Lanyce Williams popped balloons filled with blue confetti to climatically announce that they were committing to the University of Memphis.
In front of a small crowd of people and flashing cameras in the AHS rotunda, the sisters unveiled their Memphis Tiger apparel alongside cheers from their family and AHS students. "They're going to live their dreams at the University of Memphis," their father Lance said. "It's a blessing."
The sisters' love for basketball began overseas while learning the game from their father, who played four years at DePaul, then 15 years professionally in eight different countries. "Watching my dad play made me want to play," Lanetta said.
"He helped and guided us, but he didn't hand us anything," Lanyce added about their father's impact on them. "It made us work harder for what we wanted."
Despite their overseas basketball journey, they have decided to stay within 30 minutes of home for their college careers. "We feel Memphis is our family," Lanyce said. "Why move away from your family when you can stay right here?"
"
We feel Memphis is our family. Why move away from your family when you can stay right here?"
— Lanyce Williams
That focus on family made their decision to play on the same team an easy one. "It's a good feeling to know that you have somebody on the court that has your back 100 percent," Lanetta said.
Both sisters praised each other about their games, as Lanetta is impressed with Lanyce's
willingness to do the tough things on the court, and Lanyce complimented Lanetta on her superb
energy, athleticism, and scoring ability.
The sisterly bond, coupled with the current coaching staff, future teammates and the opportunity to make a change, were other factors that attracted the sisters.
Their father, who towers at 6 feet and 9 inches, certainly influenced the above-average heights of the young ladies. At 6 feet and 3 inches and 6 feet and 1 inch, respectively, Lanetta and Lanyce also tower over their opposition. Last year, they lead AHS to a 27-8 record and the state playoffs.
After averaging 13 points, 10 rebounds, and 4 blocks in her Junior season, it is easy to see why Lanetta is the 36th Best Ladies 2019 prospect, according to ESPN. Both Ole Miss and Georgia were also vying for the highly-rated sisters.
Undoubtedly, Memphis is excited to add the young talents. "They're going to add to their (Memphis) athleticism on the wings, in the post, to their versatility and in the way they handle the ball," Lance said.
Before they take their talents to a D1 school, the young ladies have set a goal for their final season on Arlington High's hardwood. "We both agree on not just making it to state, but this year is the best year for winning it," Lanyce said.
They will get a chance to do just that, this coming fall and winter.
About the Contributor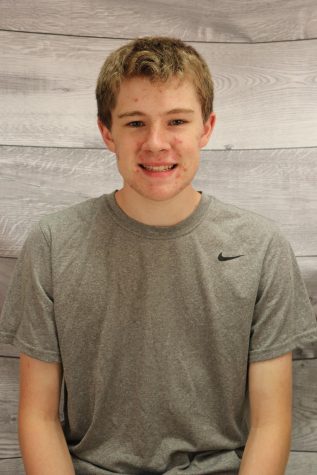 Aaron Moser, Content Director
Aaron is a Senior at Arlington High School and has lived in Arlington his whole life. He is an AP and
Honors student who is also an active member of the...