AHS exceptional scholar, Keegan Fong, blasts off to Texas for NASA Internship
AUSTIN, Texas (Arlington Community Schools)- Over the summer, AHS senior and academic standout Keegan Fong traveled to The University of Texas at Austin Center for Space Research for an internship program in association with NASA and the Texas Space Grant Consortium.
From July 14th to the 28th, Fong stayed at UT Austin but started the program and the application process much earlier. Out of the 500 applicants, only 46 students were selected nationwide – this after a rigorous application process.
"It was similar to a college application," Fong said. "There were eight essay questions related to your involvement in science and what your future plans are." He also highlighted his academic achievements in the application and recorded a three-minute introductory video describing why he wanted to be a part of the program. Fong was the only Tennessean who attended the internship.
Originally the participants expected the internship to address International Space Station experiments, but the project was changed mid-way in order for interns to help collaborate with the immediate needs of their scientist mentors at NASA's Johnson Space Center in Houston.
Through the program, Fong was able to visit the NASA center and communicate remotely with scientists at the center using Skype.
"I worked with imaging and crew training with the ISS members," Fong said. "Part of the program was building a website for crew training."
The interns worked with images from previous ISS missions to compile a database that would be used as a teaching tool for ISS astronauts. "They're up there and they need to identify what they're seeing," Fong said. "They have very limited time on the training, so it had to be condensed."
The participants also took the images and mapped them onto a "Magic Planet," where a projector portrays the images onto an acrylic globe. The 3D globe is then used by NASA to educate at conferences and museums.
While working on the various projects, Fong collaborated side-by-side with the other students. Their personalities shattered his expectations, he joked. "You expect from a NASA internship to have nerdy, introverted kids, but surprisingly most of the guys there were outgoing and involve," Fong said. 
"
You expect from a NASA internship to have nerdy, introverted kids, but surprisingly most of the guys there were outgoing and involved."
— Keegan Fong
Despite the seriousness of the intern's work, they often had free time after attending lectures and completing their tasks at the Center for Space Research. Fong even reminisced of a time when he and other interns engaged in a "breakfast gone wrong" fiasco.
"We walked 15 minutes to Target, and it was 110 degrees outside," Fong said. "We bought bacon, eggs, and aluminum foil, and we sat in the middle of the road trying to cook it."
They also got a chance to explore Austin by riding, and sometimes falling off, electric scooters and participating in an indoor skydiving simulation. He said the simulation offered one of the best experiences in his life.
The NASA internship Fong attended is available to all high school students, but the selections are based on merit. Fong strongly supports the idea of other Arlington High students participating in the program.
For more info visit http://www.tsgc.utexas.edu/sees-internship/.
About the Writer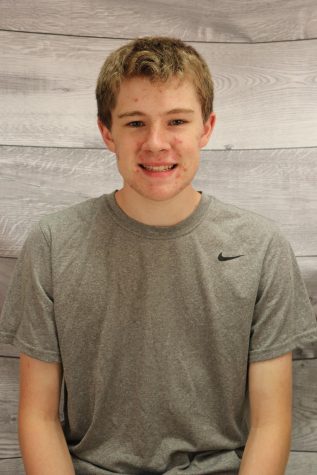 Aaron Moser, Content Director
Aaron is a Senior at Arlington High School and has lived in Arlington his whole life. He is an AP and
Honors student who is also an active member of the...