The Wizard of Oz
The Wizard of Oz is coming to Arlington High School sooner than you think! The play is being directed by Patrick Ashbee and Cynthia Wieland. The first performance is November 8th with doors opening at 6:30 and the performance starting at 7 p.m. You can see the play from November 8th-11th in the auditorium at Arlington High School. Also, if you stay Friday and Saturday after the show, you can eat dessert with the cast! The cast consists of about 40 people who all play a key role in the production. I interviewed Savannah Hughes who is playing the witch, and Tim Simes who is part of the crew and asked them about what their job entails and how they feel about it. "It's really fun to play the witch, it lets me step out of my comfort zone and be someone else," said Savannah. Tim told me that, "I help move the set when the scenes change, and make sure all the characters have their props and any other items they need." If you are not convinced by now to go see the play, you may want to go to watch the live dog they have named Mollie who will be playing the famous role of  Toto!
About the Writer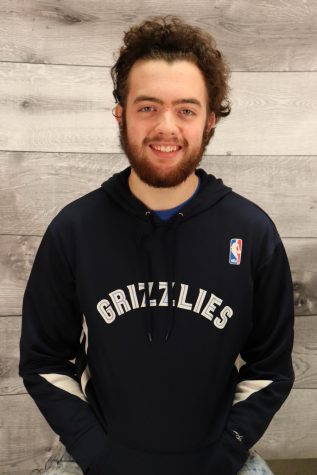 Sam Trigg, Instagram Manager
Sam Trigg is a senior at Arlington High School. Sam runs a podcast and brand called, "Just Spittin." He also plays basketball for various teams.