Arlington Star Sam Wiseman Nearing Return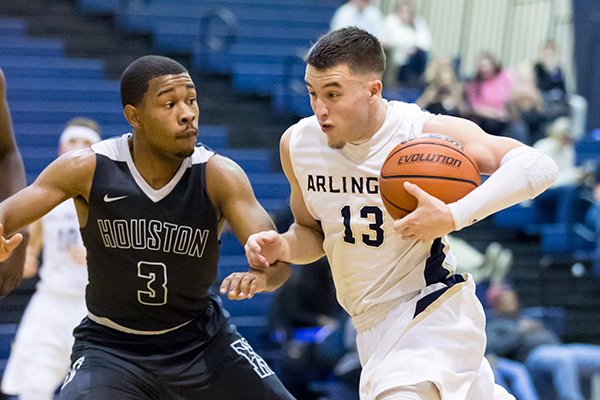 Hang on for a minute...we're trying to find some more stories you might like.
Basketball season is in full swing, but you might have noticed that a familiar face is missing on the court. Sam Wiseman, a senior and a four year varsity player, is currently not on the court for the Tigers.  "I had tendinitis in my right knee. It gradually got worse over the summer."
Sam had to have a PRP injection in his knee that put him out for seven weeks. Although the injury might have slowed him down some, he is still ready to go for his senior season. "I'm very excited. It's something I've been look forward to for a long time, being the top dog and leader."
Leadership is one of Sam's strong suits, both inside and outside the classroom. Being a great leader is a quality Sam has developed over time, after playing basketball for so long. "My first basketball game was when I was 3. Ever since I could stand I've been holding a ball."
While Sam is currently injured he is not letting that keep him from playing at the next level. Where he is playing at, though, he wants to keep a secret. "I don't want to put my options out publicly before I narrow it down to about 3 though."
Sam is definitely nearing his return. He is aiming for a December 14th return date, and definitely wants to put on a show. "My return will be the winter fest game at home against Cental, so pack the stands and come ready for a show."
About the Writer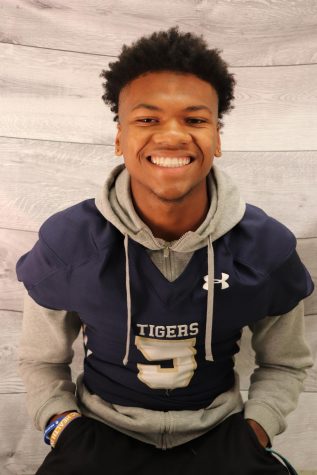 Landon Williams, Snapchat Manager
Landon is a senior at Arlington High School. He plays football and enjoys watching basketball and
soccer. Landon is also the youngest of three children,...