Arlington High School takes the ACT
Hang on for a minute...we're trying to find some more stories you might like.
This past tesusday, April second, the juniors who attend Arlington high school had the opportunity to take the ACT for free. Many students grabbed a hold of this opportunity, and for many it was their first time taking the test. Not only did juniors get to take the test, the freshmen and sophomore class got the chance to take the practice ACT test as well. For many students, this was there first look at what the ACT is about. For one junior, Alex Dinwiddie, this was his first time experiencing the ACT. "Everyone stresses about it, but it actually wasn't that bad. If you stay calm and pace yourself, you'll do fine." This is what Alex said about Tuesday's free ACT. The scores should be in by the end of April, and many are anticipating great scores. For the freshmen and sophomores who participated, they will take this as a learning experience to ace the real thing.
About the Writer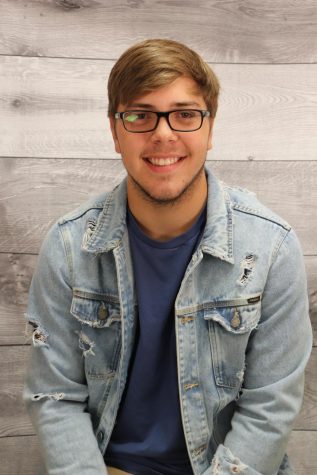 Carter Berg, Staff
Carter berg is a senior at Arlington high school. His extracurricular activities include football and hanging out with friends. Carter plans on attending...