Caroline Morath: Half of a Dynamic Duo
If you've heard anything about our school theater program a few names will constantly pop up; one of them being Caroline Morath. Caroline Morath is an Arlington senior this year, and she has been in theater all 4 years of her high school. She is another Arlington celebrity with her prominent roles in plays at Arlington and elsewhere.
"I would say i've been in around 12-13 shows." – Caroline Morath.
She has been in theater since middle school. This year she was nominated for Outstanding Actress for her role of Audrey in "Little Shop of Horrors" this past April. Her favorite show so far was "Lion King" which was performed at Thetaer Memphis. The toughest show that she's been in was "Hairspray."
"Probably when I did Hairspray because it was just so challenging with all the dance and the singing." – Caroline Morath.
Grayson and Coroline have both done outstanding jobs with their high school acting careers. They, along with the directors and crew, were able to get our production of "Little Shop of Horrors" up for 17 nominations.
About the Writer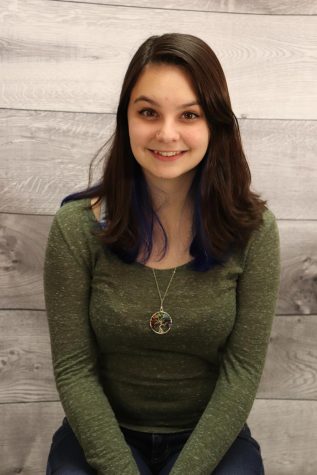 Jordan Culver, Asst. Editor in Chief
Jordan is a senior at Arlington High School. Her dream job is to be a film producer. In her free time she writes short stories, skits, and poetry.
"Take...