Alumni Feature Story
Hang on for a minute...we're trying to find some more stories you might like.
Alex Glover graduated in 2014 after attending all four years of High School at Arlington. Overall, his description of his time at Arlington was great. When asked how his experience at Arlington was, he responded "Overall it was as good as school can be." However, he says that he did not have a good attitude in school. "I was never a fan of school and all I ever wanted to do was leave. To this day I regret having that attitude, I wish I would have embraced those high school years and played more sports, taken part in more activities, and tried harder in my academics." Many people complain about their school while in high school, so I decided to ask if there's anything Alex would have changed during his time at arlington. He responded discussing focus areas, "Take our Focus Groups/Plans. They made me waste so much time and money because I felt like since I wasnt sure what I wanted to do as a career, I might as well just continue with my focus area." Something I personally worry about is if Arlington is sufficiently preparing its students for life beyond high school and college. When asked if Arlington prepared him for the world, Alex responded "Personally, i felt that when I started college, I basically began with a clean slate. I did not put forth the effort in high school to go above and beyond to actually learn and do my best. I did the bare minimum it took to get by, and as a result it made college much harder than it should have been." Following up, I asked what advice he had to give to seniors graduating this year, where Alex gave some great advice. "Please put some though into your actual career before you start signing up for college classes. College is not for everyone, but lots of good careers come from it! College debt is a real thing and you should avoid it as much as possible. Make sure you have your priorities straight before you make any final decisions."
About the Writer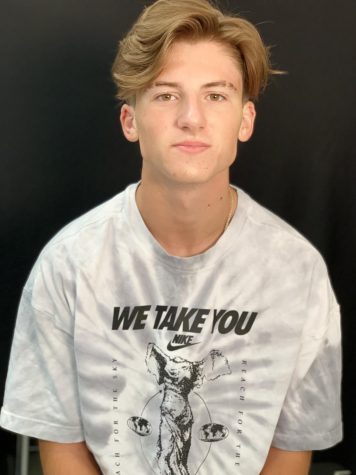 Christian Culver, Publicity Director
Christian Culver is a Junior at Arlington High School. Christian enjoys traveling,
church, and hanging out with his friends and family. Besides that,...