Humans of Arlington – Dylan Kieth
Hang on for a minute...we're trying to find some more stories you might like.
"In our week 3 game against kingsbury, I tore the UCL ligament in my right thumb. The play it happened, I made a tackle in the backfield and when I brought him down he fell on my thumb and it bent the wrong way all the way down. I didn't really feel it at first, but as time went on it started to get more painful. I didn't think much of it so I just asked our trainer to tape it up so I could go back out there. At halftime she told me I wouldn't go back into the game just in case it was serious. She set me up an appointment the next day to get an X-Ray and they told me it was torn and I would be out the rest of the season and I would have to get surgery the next Thursday. After my surgery, I was in a sling for a week and couldn't play against two crucial opponents, Lewisburg and Houston. I went to the doctor the day of the Houston game and thankfully they put a cast on my hand so I would be able to play. I was back the next game starting with 4 tackles, and this upcoming week against Brighton I'm starting on most special teams and both sides of the ball. This injury was pretty hard for me having to watch my brothers play the sport I love but I'm thankful to be back out there to finish the season." – Dylan Kieth
Humans of Arlington
About the Writer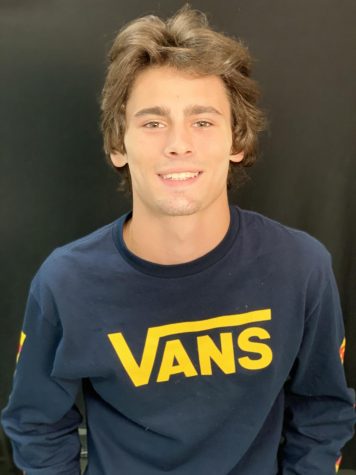 Hudson West, Staff
Hudson West is a senior at Arlington high school. He plays football for the school, likes to travel, and hangout with friends in his free time. He has...