Kevin Phipps's Collierville Track Meet
"I've practiced all season and I was super antsy for this meet because it was a meet before sectionals. I could barely feel my legs and my body was super tense because I was extremely nervous. They call for the Varsity boys 400 meter runners and my heart is just pumping outta my chest. I sit my blocks up and stand behind them ready to race.
My heart just stops and I just start to focus. On your mark, I get in position and have my race face on. Then, the gun went off. I quickly made my way up the stagger trending behind this one boy. We hit the corner of the 200m mark and I knew I had to make my move. I began to push myself a little bit, but not too much. I need to save some energy for the last 100m.
I'm neck and neck with him at the 15om mark. When we get to the 120m mark, I let out a loud scream and just took off with everything I had. I started running down the last 100m with every muscle in my body. I crossed the finish line and looked at the scoreboard and I saw that I won."
About the Writer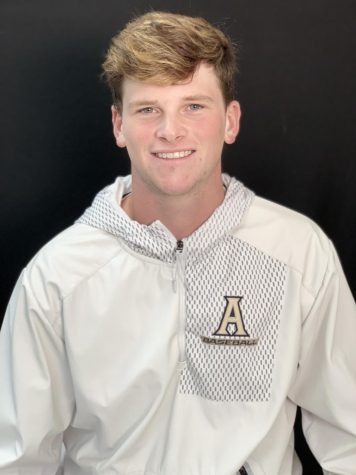 Tyler Murgatroyd, Staff
Tyler is a senior at Arlington High School. He plans on going to college locally. He's on the baseball team and has been part of the program for all four...