Alumni Spotlight – Kenzie Laub
Kenzie Laub graduated from Arlington High School in 2019. She is attending Memphis University and she is a cheerleader majoring in graphic design. When asked how her experience at Arlington was she said, "They taught me to become more independent and help me get ready for my future." Her favorite high school memory would be when she was at Nationals for cheerleading, for the last time, and she got to spend it with her girls. Her advice for the seniors this year at Arlington is to make sure you stay organized, keep up with due dates, to stay on task, and do the best you can. Her advice for the freshman this year is to have fun while it lasts and to do anything and everything in high school because time flies by and you'll miss it.
About the Writer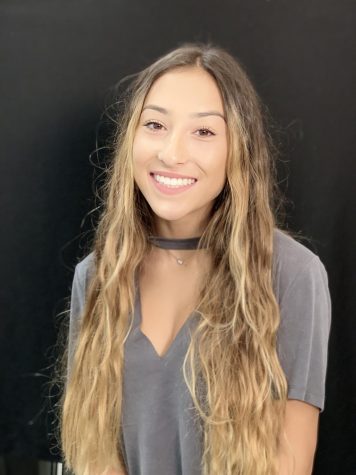 Brooke Ortiz, Snapchat Manager
Brooke Ortiz is a senior at Arlington High School. She cheers for the Arlington competitive cheer team. She has 3 sisters, all of who are older and Arlington...