8-9 Day: The start of a new path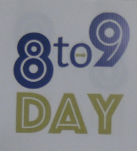 As Arlington Middle School 8th graders depart the buses they're greeted by music and cheers. Arlington High started 8-9 day 4 years ago to help the incoming students better understand the focus areas because it's the first step to four-year planning for high school.
They're many different reactions from the students. They are nervous, but also very excited to come to the big school. "The children were looking forward to it, they were excited about just being in the building. They've never had an opportunity to be in the high school. There excited about the different programs that they're going to see in action and the possibility of the courses they would be able to take," says Tabetha Banks, Arlington Middle School Principal. "To see the kids in the rotations is exciting because they can speak to what they're doing in their focus areas. To me it's the proof we talk about, we want to prepare our kids in these focus areas," told by Diana Penny, Arlington High School Vice Principal."
The goal is to help them better understand their focus areas, because that's the first step in four year planning, with core selection. 8-9 day gives the students a better opportunity to go to the different course stations and see face to face what they are, what they entail, and what course of study they would need to start looking at in order to develop their track for high school.