AHS prepares for The Wizard of Oz
We're off to see the wizard this fall with Arlington High School's fall production of The Wizard of Oz. This production is being directed by new AHS Theatre Director Cynthia Wieland, alongside new  Assistant Director and Film Teacher Patrick Ashbee.
This production features a cast of approximately thirty-five people. AHS Senior Samantha Mulder, who is playing the cowardly lion, is excited about this year's production. "Even though the Wizard of Oz isn't what we are submitting to the High School Musical Theatre Awards show, expect to see award winning material," she says. Tori Morrison, the AHS Senior who won the lead of Dorothy in the show, says "I think this show is gonna be above and beyond any other show we've done in the past. Mrs. Wieland's vision is very extravagant and extremely refreshing."
Both actresses also had positive things to say about their fellow cast members, "There are so many new people and I am overwhelmed with kindness and support. I really believe this will be one of our best groups so far," says Samantha Mulder. "I'm extremely excited to get to know my fellow cast members. They're all so talented," bragged Tori Morrison.
Rehearsals began in early September, and technical design and construction of the set has started. Arlington High School's production run dates of Wizard of Oz are November 7-12.
About the Writer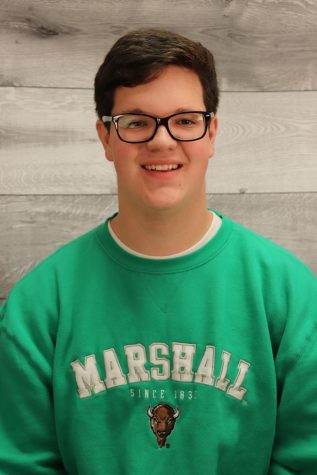 Jackson Norman, Staff
Jackson Norman is a 17 year old junior who attends Arlington High School. He enjoys church, listening to music, and hanging out with his friends and whenever...