Athletics
Hang on for a minute...we're trying to find some more stories you might like.
Sports have been known to have a great effect on people around the world, bringing entire groups of people together. Whether it be football, tennis, or soccer, sports have been known to change people's lives for the better. "Sports teach leadership, confidence, sacrifice, competition, and hard work," says volleyball coach and athletic director Rebekah Sanders. Men and Women alike are bettered do to their involvement in athletics. In fact, studies have shown that students who participate in athletics are less likely to use drugs or get pregnant in highschool, and are more likely to have a higher GPA.
"'Present lessons' experienced in sports can prepare you for 'future circumstances'," says swim sponsor Jeff Holloway. Sports teaches participants to work as a team, and not only better themselves, but better others around them. Skills like this have been shown to greatly impact people, especially women, in their future careers. "Reports indicate that 96% if women who hold C-suite (chief) executive positions in the workplace are former athletes," explains Coach Sanders.
However, sports do not only help with one's career and lifestyle. Instead, that create powerful friendships that last a lifetime. "The very best friends I have in this world are the women I played sports with." Athletics are truly a great way to make someone a well-rounded person.
About the Writer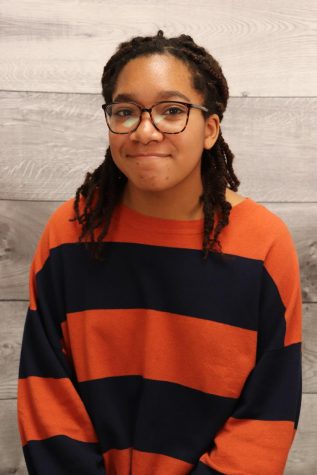 Knia Robinson, Editor in Chief
Knia Robinson is a Senior at Arlington High School. She enjoys creative writing, music, and photography. Knia hopes to continue down the creative path...