Jackson Gallaher
    Journalism is the production and distribution of reports on the interaction of events, facts, ideas, and news. The word applies to the occupation and methods of gathering information and organizing literary styles. But the question still remains, what is really the effect of a student in the world of Journalism?
     Jackson (Jack) Gallaher is a senior in the Sports Media Program at Arlington High School. Jack takes a mix of Advanced Placement and Duel enrollment classes. In his sports media class, he applies himself by creating content like documentaries, hype videos, live streams, and TigerClash, a student ran tv production segment on YouTube. His favorite memory of sports media is being a part of the live streams. One of Jack's proudest moments in sports media was his documentary about his brother's journey of playing Lacrosse which led to him becoming a United States Marine.
"
I love the creative freedom that we get to use on our various projects
— Jack Gallaher
Jack loves the creative freedom that students get to use on their various projects. He says that he's been pretty good about staying on top of all his other school work which allowed him to spend time on projects in Sports Media. Whenever the work gets overwhelming he usually takes a break from whatever he is working on. Jack recommends future sports media students take a lower-level film class before taking sports media as it is easy to be confused if you haven't.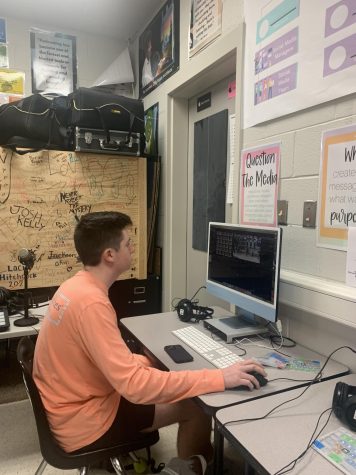 In conclusion, sports media has a positive effect on students and helps them develop real-world job skills.