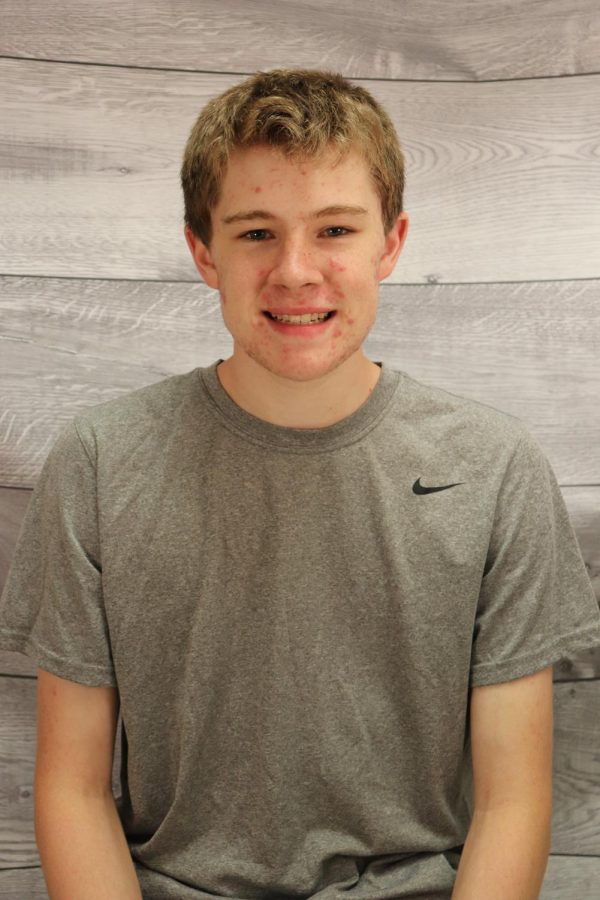 Aaron is a Senior at Arlington High School and has lived in Arlington his whole life. He is an AP and
Honors student who is also an active member of the community and school. He is a member of SGA and also plays Lacrosse for the Arlington Lacrosse club. Aaron goes to church and likes to workout. In his free time, he enjoys making videos, playing basketball, and watching the Memphis Tigers and Grizzlies.
Aaron is our LiveStream Director for sporting events, and continues to write News Articles for our website.
Aaron Moser, Content Director
Apr 02, 2019

Venezuelan Students Speak to YRC

(Story)

Jan 02, 2019

AHS defender, Tyler Jones, commits to Hendrix for Lacrosse

(Story)

Dec 24, 2018

Lakeland is nearing approval and construction of $50 million "Lakeland Commons" development

(Story)

Oct 23, 2018

The Moser Show Ep: 6 Talking Grizzlies with Joe Miller

(Story/Media)

Oct 21, 2018

University of Memphis listens to prominent conservative Ben Shapiro

(Story)

Oct 18, 2018

When it rains, it pours: Fumbled away opportunities have drenched 4-3 Tigers

(Story)

Sep 28, 2018

AHS exceptional scholar, Keegan Fong, blasts off to Texas for NASA Internship

(Story)

Sep 06, 2018

The Moser Show Ep:5 Memphis dominated Mercer, now can they sink the Midshipmen?

(Story)

Sep 06, 2018

AHS twin ballers, Lanetta and Lanyce Williams, commit to UofM

(Story)

Sep 04, 2018

AHS Varsity Football vs Houston – 1st Half

(Story)

Sep 04, 2018

AHS Varsity Football vs Houston – 2nd Half

(Story)

Aug 28, 2018

AHS Football standout Kenny Walker is gaining yards and scholarships

(Story)

Aug 17, 2018

From Tigers to Tigers, Arlington pitcher Andrew Edwards commits to Memphis

(Story)

May 09, 2018

AP Seminar: A Dive into Research

(Story)

Mar 06, 2018

Moser: Should Tiger fans be content?

(Story)

Jan 26, 2018

The Moser Show Ep:4 Why the Grizzlies should not trade Marc Gasol

(Story/Media)

Jan 26, 2018

Moser: Line changes, Three Pointers, and Rhodes College Men's Basketball

(Story)

Dec 13, 2017

Moser: Bias is a problem in College Football

(Story)

Dec 06, 2017

The Moser Show Ep: 3 Mike Norvell returns… what now?

(Story/Media)

Nov 30, 2017

The Moser Show Ep:2 Memphis vs UCF, Can the Tigers redeem themselves?

(Story/Media)

Nov 15, 2017

The Moser Show Ep:1 Why are the Grizzlies losing?

(Story)

Oct 30, 2017

From Disappointing to Praiseworthy

(Story/Media)

Aug 30, 2017

Arlington Lacrosse: The Documentary

(Story)